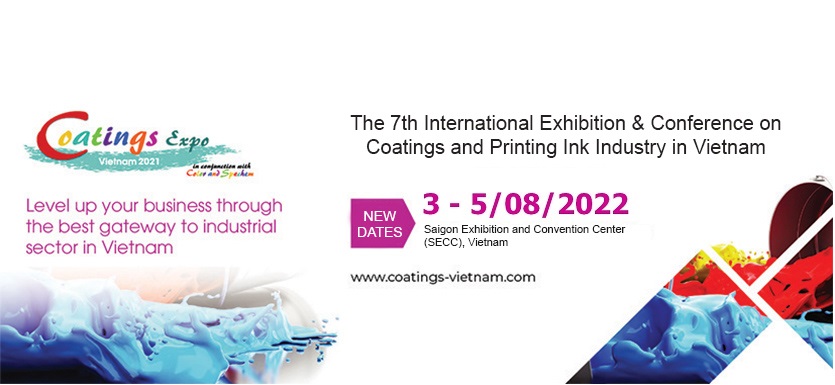 Coatings Expo Vietnam 2022
The 7th International Exhibition & Conference on Coatings and Printing Ink Industry in Vietnam will take place at Saigon Exhibition and Convention Center (SECC), Ho Chi Minh City.
Coatings Expo Vietnam is a reliable specialized event for companies in the field of Coatings – Printing Ink to network and do business, with the aim to "Level up your business through the best gateway to industrial sector in Vietnam". The exhibition with the inclusion of many practical activities such as B2B Matchmaking, Seminar, VIP Buyers, Practical Tour to factories, etc, attracts thousands of trade visitors each year to learn about new products and search for potential partners.